Delhi to Jaipur Taxi Service (Round Trip & One-Way Cab at Low Fare)
Take the stress out of the journey and enjoy a smooth ride with the round trip and one-way taxi from Delhi to Jaipur with Om Taxi Zone. Our cabs are comfortable, reliable and secure, so you can travel with confidence.
Regardless of the purpose of your travel, we ensure that you have the most convenient and memorable experience. Call us now to book Delhi to Jaipur cab for one-way, two-way, local sightseeing, etc. Choose your desired pick-up point and drop location, and we will do the rest.
In terms of vehicles, we offer you several car options to choose from, like Sedan, SUVs, and more. Our Delhi to Jaipur taxi is preferred by families, couples, and everyone. Call us now for a free booking!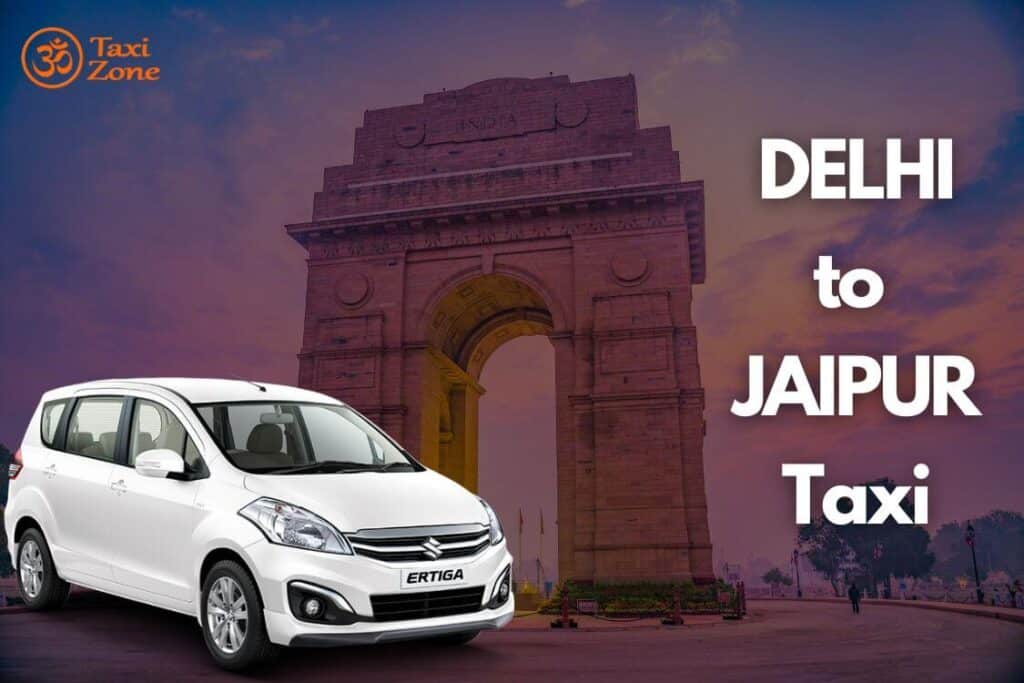 Book One Way Taxi From Delhi to Jaipur
Make your travel memorable and worthwhile with us!
Looking for a safe, reliable, and low-cost Delhi to Jaipur one-way taxi service? Look no further! Booking a Delhi to Jaipur taxi is now easier than ever with Om Taxi Zone. With the help of our platform, you can easily book your journey from the capital of India to the capital of Rajasthan in just a few clicks.
You can choose from multiple options such as a Sedan car or SUV car, depending on your needs and budget. The cabs are equipped with the latest safety features which ensure that you have a safe and comfortable journey. So, what are you waiting for? Book your one-way taxi from Delhi to Jaipur today and make the most of your travel experience!
The primary advantage of choosing us for a one-way cab from Delhi to Jaipur City is that you save half of your travel cost. We are famous in the country for our quality of services and reasonable pricing. Most of the passengers looking for the Delhi to Jaipur cab one way rely on us for their travel.
Our customers are repetitive because they are highly satisfied with our car rental services. At Om Taxi Zone, the most trusted provider of Delhi to Jaipur one way taxi, our motive is to provide passengers with a great experience as they travel by road.
Delhi Airport to Jaipur Taxi Service
Make your trip an enjoyable journey with our Delhi Airport to Jaipur Taxi! Our reliable, affordable and comfortable service offers a safe and convenient way for all types of rides. With our one-way and round-trip options, you can easily plan your itinerary at the best price. Book with us today for a stress-free journey!
Delhi Airport (Indira Gandhi International Airport) is among the biggest airports in the country. Located in the Palam locality of the city, it is the boarding and drop point for locals, nationals, as well as international passengers.
From here, if your next destination is Pink City, then the best way to commute is by booking a taxi from Delhi Airport to Jaipur. There are three terminals at this airport, named T1, T2, and T3. Our drivers are ready to pick you up from any terminal you want.
We understand that going from one terminal to another to get the car is difficult. Hence, when you book Delhi Airport to Jaipur taxi or cab with us, you can tell us about the terminal and our driver will pick you up from there.
Om Taxi Zone provides cab services to both domestic and international passengers with a broad range of fleet options, like Swift Dzire, Toyota Etios, Maruti Ertiga, Toyota Innova, Innova Crysta, as well as Tempo Traveller.
So, wait no more, and call us now to book a Delhi airport to Jaipur one-way taxi at a low fare.
What is Delhi to Jaipur Taxi Fare? Low Cab Price
Delhi is the capital of India and one of the most populous cities in the world. It is a city full of history and culture, boasting some of the country's most famous monuments and landmarks. 
From visiting historical sites to exploring bustling markets, there is something for everyone in Delhi. Whether you are looking for an exciting night out or a peaceful stroll through nature, Delhi has it all.
The travellers going from this city to Jaipur by road often wonder what is the taxi fare from Jaipur to Delhi. Here, we are giving you a good idea of the taxi price. First, you must know that the distance between Jaipur and Delhi by road is around 287 km. The time taken to travel is more than 6.5 hours.
Moreover, the best route to travel from Delhi to Jaipur is via National Highway 48 or NH 48.
Delhi to Jaipur Taxi Fare (One-Way)
Delhi to Jaipur Taxi Fare (Two Way)
Delhi Airport to Jaipur Taxi Fare
Jaipur Trip Cost from Delhi
Our Cars Available for Delhi to Jaipur Taxi Service
Choose the car according to the number of passengers and your comfort.
Call Us Now to Instantly Book Cab From Delhi to Jaipur!
We are ready to serve you 24/7/365. Book your Delhi to Jaipur cab now! Our cabs are available for all over Rajasthan. You can also rely on us for local sightseeing, and other outstation routes.
One Way Taxi From Delhi to Jaipur is Convenient With Om Taxi Zone
Travelling from Delhi to Jaipur can be an exciting and convenient experience with the right taxi service. With a range of options available, you can choose from Delhi to Jaipur one way cab or round-trip cab services, depending on your needs.
Whether you're heading out for a business trip, family vacation or just an adventurous weekend getaway, booking a taxi from Delhi to Jaipur is the best and most convenient way to head out of town. With reliable drivers and comfortable cabs, hiring a taxi service for your Delhi-Jaipur journey makes it easy for you to get there in comfort and style.
Delhi has many places of interest that are worth exploring. From the Red Fort and Jama Masjid to Humayun's Tomb and Qutub Minar, these iconic landmarks offer a glimpse into India's rich history. 
For those who love shopping, Delhi also offers plenty of options-from bustling markets like Chandni Chowk to modern malls like Select City Walk. And if you're looking for an adventure outside the city limits, there are plenty of trips. Our Delhi to Jaipur cab service is available 24/7. Call now for a booking!
Call Now to Book a Cab From Delhi to Jaipur!
Delhi is also known for its excellent transport system, with cabs from Delhi to Jaipur running regularly. This makes it easy to explore different parts of the city and nearby areas like Agra and Jaipur. With plenty of places to visit in Delhi including famous temples, museums, gardens and more, this vibrant capital has much to offer tourists looking for a memorable experience.
Take the hassle out of your trip with Delhi to Jaipur Taxi service! Our affordable services offer you the convenience of a safe and comfortable ride all the way to your destination. Whether you're travelling one-way or round-trip, you'll be sure to have a pleasant journey with us. Enjoy our flat rates and friendly drivers who will make sure you get there safely and on time.
Why Choose Us for Delhi to Jaipur One Way Cab Booking?
Comfortable travel experience at low cost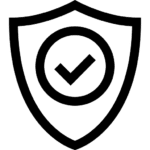 Transparency
No hidden costs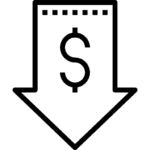 Lowest Cost
Best fare always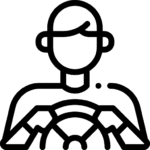 Polite Drivers
Feel comfortable
Sanitized Cars
Get clean cabs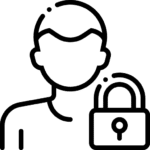 Full Privacy
Ride with privacy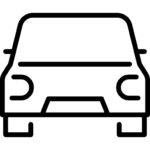 Maintained Cars
For your safety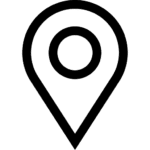 GPS-Enabled
Track your ride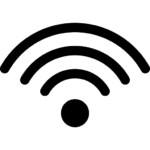 Wi-Fi Facility
Fast internet
Jaipur to Delhi Taxi FAQs
Find answers to some of your common questions while booking cab from New Delhi to Jaipur.
Book Delhi to Jaipur Taxi Online!
Fill the form to book a car from Delhi to Jaipur, or any other outstation taxi. 
We Also Offer Outstation Taxi in Jaipur for Other Routes