Jaipur to Bikaner Taxi Service
Are you searching for the best Jaipur to Bikaner cab service? Om Taxi Zone is here to provide you with an exceptional travel experience that goes beyond your expectations. With our top-notch one-way cabs, airport taxis, and outstation taxi services, we ensure a hassle-free journey from start to finish.
We understand the importance of reaching your destination on time and in comfort. Our Jaipur to Bikaner taxi is meant to cater to your specific travel needs. Whether you're going on a business trip, personal travel, or planning a leisurely getaway, our skilled drivers will be there to ensure a smooth and efficient journey.
One-Way Taxi From Jaipur to Bikaner
Our dedicated Jaipur to Bikaner one-way taxi is designed to make your journey not only convenient but also memorable. Experience the freedom of traveling at your own pace while we take care of the logistics, ensuring a smooth and hassle-free ride.
Jaipur Airport to Bikaner Taxi
We also offer taxi from Jaipur Airport to Bikaner. Time is of the essence when it comes to airport transfers, and we understand the importance of punctuality. With Om Taxi Zone, you can count on our drivers to be waiting for you upon your arrival or to pick you up from your location promptly. 
We closely monitor flight schedules to ensure that any delays or changes are accounted for, providing you with peace of mind and a stress-free experience.
Our professional and courteous drivers are not only skilled but also knowledgeable guides. They possess a deep understanding of the routes between Jaipur and Bikaner, ensuring a smooth and efficient journey. Should you have any questions about the local attractions, landmarks, or recommendations, our drivers will be more than happy to assist you, making your transfer an opportunity to learn and explore.
Don't let the stress of airport transfers dampen your travel spirit. Choose Om Taxi Zone to book an airport cab from Jaipur to Bikaner.
Jaipur to Bikaner Taxi Fare
At Om Taxi Zone, we believe in providing our customers with transparent and affordable pricing. When it comes to Jaipur to Bikaner cab fare or charges, we offer unbeatable rates starting from just INR 3500 for a one-way trip. Our fare structure is based on the distance traveled, ensuring that you only pay for what you need, without any hidden costs or surprises.
Affordable and Transparent Pricing
We understand the importance of budget-friendly travel, and that's why we strive to offer the most competitive taxi fares in the market. You can rest assured that you are getting the best value for your money. Our pricing is transparent, with no hidden charges or extra fees. 
Our fare structure is designed to be fair and convenient. Instead of charging a flat rate, we calculate the fare based on the distance traveled between Jaipur and Bikaner. This ensures that you pay only for the actual distance covered, optimizing cost-efficiency. 
Distance from Jaipur to Bikaner
Here are the details about Jaipur to Bikaner distance:
The Jaipur to Bikaner distance by car is approximately 335 kilometers (206 miles). Enjoy a scenic drive through the beautiful landscapes of Rajasthan.
Traveling by rail, the distance between Jaipur and Bikaner is around 455 kilometers (283 miles). Experience the charm of train travel as you journey through the heart of Rajasthan.
Although there is no direct flight route between Jaipur and Bikaner, the aerial distance between the two cities is approximately 274 kilometers (170 miles). Consider taking a flight to the nearest airport and then opting for a taxi service to reach Bikaner.
The travel time from Jaipur to Bikaner varies depending on the mode of transportation. By road, it takes approximately 5-6 hours, while by rail, the journey duration can range from 5 to 7 hours, depending on the train. 
Our Cars Available for Jaipur to Bikaner Taxi Service
Choose the car according to the number of passengers and your comfort.
Call Us Now to Instantly Book Cab From Jaipur to Bikaner!
We are ready to serve you 24/7/365. Book your Jaipur to Delhi cab now! Our cabs are available for all over Rajasthan. You can also rely on us for local sightseeing, and other outstation routes.
Jaipur to Bikaner Car Rental Made Easy!
Experience the convenience and flexibility of taxi rental from Jaipur to Bikaner with Om Taxi Zone. We understand that a comfortable and reliable mode of transportation is essential for a seamless travel experience. That's why we have made Jaipur to Bikaner cab booking easy and hassle-free, ensuring that you can focus on enjoying your journey.
We understand that every traveler has unique requirements. Whether you need a car for a one-way trip, a round trip, or a custom itinerary, our flexible rental options cater to your specific needs. Choose the duration of your rental, select additional services such as chauffeur-driven options or enroute sightseeing, and tailor your car rental experience to make it truly personalized.
When you choose us, you gain a reliable travel partner. Our professional and experienced drivers are well-versed in the routes from Jaipur to Bikaner, ensuring a safe and efficient journey. They prioritize your comfort, safety, and satisfaction, providing you with a memorable and enjoyable travel experience.
Don't let transportation hurdles hinder your travel plans. Experience the convenience and freedom of Jaipur to Bikaner taxi service with us. 
Why Choose Us for Jaipur to Bikaner Cab Booking?
Comfortable travel experience at low cost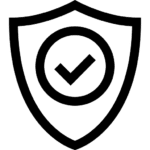 Transparency
No hidden costs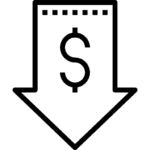 Lowest Cost
Best fare always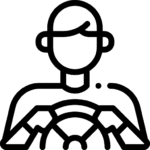 Polite Drivers
Feel comfortable
Sanitized Cars
Get clean cabs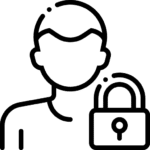 Full Privacy
Ride with privacy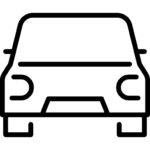 Maintained Cars
For your safety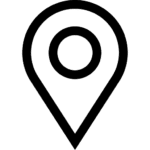 GPS-Enabled
Track your ride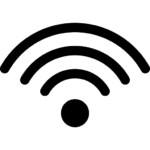 Wi-Fi Facility
Fast internet
Jaipur to Bikaner Cab FAQs
Here are some frequently asked questions (FAQs) related to Jaipur to Bikaner taxi service:
Book Jaipur to Bikaner Taxi Online!
Fill the form to book a car from Jaipur to Bikaner, or any other outstation taxi.