JAIPUR TO JODHPUR TAXI Service
Want to travel to the Blue City with comfort and at a reasonable price? Call us now to book your Jaipur to Jodhpur taxi. We offer both round trip cabs and one way taxi from Jaipur to Jodhpur. 
Having served 55000+ customers all over Rajasthan, Om Taxi Zone offers the best taxi service in Jaipur, keeping in mind the expectations of the travelers. Our car rental services are suitable for everyone, whether you want to travel solo, with friends or family, or with your partner.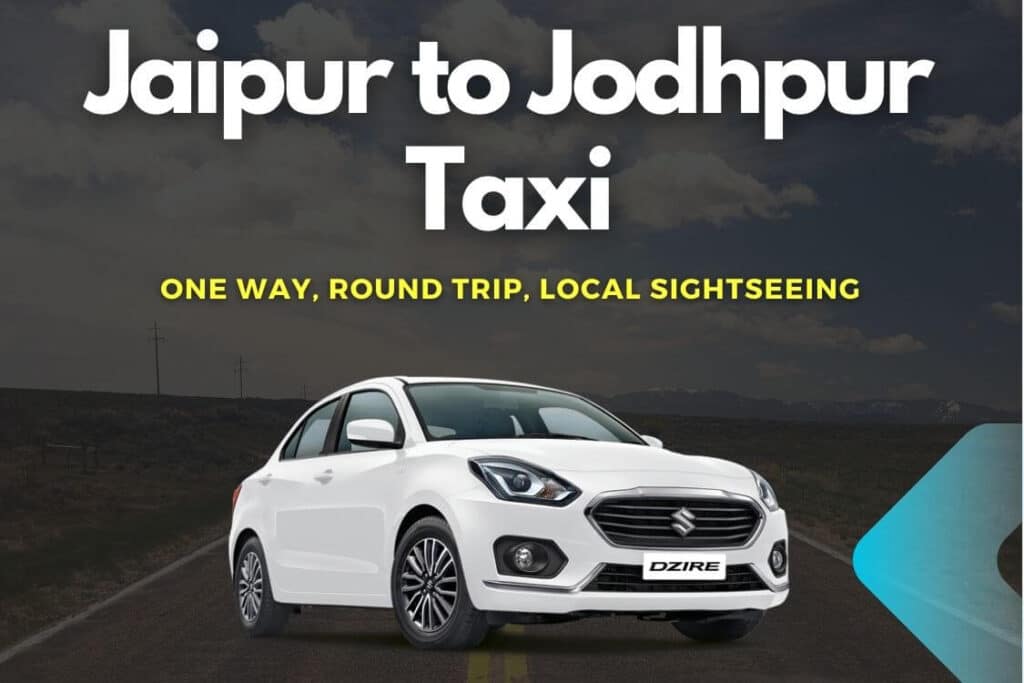 Jaipur to Jodhpur One Way Taxi
Suitable if you want to travel a single way and save half of your travel costs
When you travel with Om Taxi Zone by booking Jaipur to Jodhpur one way taxi, we ensure that you get the best travel experience at the right cost. 
We have been serving our customers for a decade now and are proud to have been rated 4.8/5 by thousands of travelers. As the one-way cab specialists in Pink City, we are the number one choice of travellers looking to book one way taxi from Jaipur to Jodhpur. 
Both Jaipur and Jodhpur are the most prominent cities of Rajasthan and are home to some of the most famous tourist attractions in the country. For reaching Blue City from Pink City, the best way to travel is by booking a Jaipur to Jodhpur one way cab service. 
Call us now to instantly book your one way taxi from Jaipur to Jodhpur. We also provide airport transfer services, and local sightseeing services all over Rajasthan.
Jaipur Airport to Jodhpur Cab Service
Avoid waiting at the airport after a classy flight. If your next destination is the Blue City from Jaipur International Airport, then we are ready at your service. Call us now to book taxi from Jaipur Airport to Jodhpur. You can also opt for advanced booking to save your time. Our driver will reach your pick-up point before you. 
We ensure that you are picked up from your location on the specified time. No boring delays!
We will drop you at the location you decide, whether it to your doorstep, hotel, or anywhere else. 
Advance Booking Available
Pay Jaipur to Jodhpur Taxi Fare According to No. of KM
One of the top benefits of booking Jaipur to Jodhpur one way taxi or round trip cab with us is that there are no hidden or additional charges. 
You only pay for the number of kilometers travelled in the car. We share with you the estimated Jaipur to Jodhpur cab fare, which varies on the basis of the car you choose. For example, the rates for Sedan cars and SUV cars are different, which is shared with you here and before you start travelling with us.
Distance Between Jaipur to Jodhpur by Road
Jaipur to Jodhpur Travel Time
Best way to travel from Jaipur to Jodhpur
Jaipur to Jodhpur Taxi Cost/Fare
Pink City's Most Trusted Jaipur to Jodhpur Taxi Service
Jodhpur, also famous as the Blue City and the Sun City of India, is among the most popular cities for tourism in India. While travelling from Jaipur to Jodhpur by car, you must rely on a trusted car rental provider who offers a convenient experience and makes you feel safe and comfortable. 
Our taxi service from Jaipur to Jodhpur is trusted by thousands of passengers all over Rajasthan. You get a private taxi booking at a reasonable price and commute with a well-maintained car. 
When you book Jaipur to Jodhpur cab services with Om Taxi Zone, you can also enjoy the scenic landscapes on the way. Our drivers will stop wherever you want, to have water, snacks, lunch, or dinner. We always keep customer experience a high priority. 
Why Choose Us for Jaipur to Jodhpur Taxi Service?
55000+ Happy Customers in Rajasthan!
Cab for Jodhpur Sightseeing Tour
Explore the best tourist places in Jodhpur with Om Taxi Zone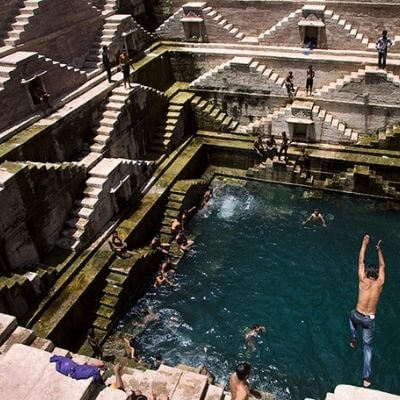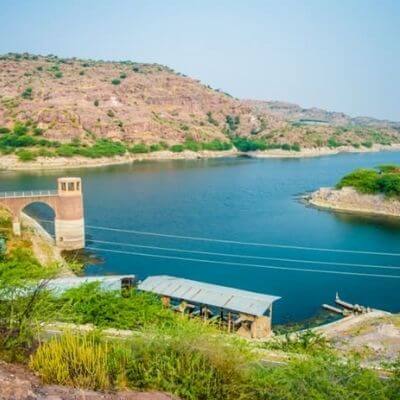 Fleet Available For Jaipur to Jodhpur Taxi Booking
Choose the car according to the number of passengers and your comfort.
Call Us Now for Jaipur to Jodhpur Taxi Service!
We are ready to serve you 24/7/365. Book your Jaipur to Jodhpur taxi for one way or round-trip now! Additionally, we also provide taxi for Jaipur and Jodhpur local sightseeing tour. Our cabs are available for all over Rajasthan.
Jaipur to Jodhpur Taxi FAQs
Find answers to some of your common questions while booking cab from Jaipur to Jodhpur.
Book Jaipur to Jodhpur Cab Online!
Fill the form for Jaipur to Jodhpur cab booking, local sightseeing taxi, or any other outstation taxi from Jaipur. 
We Also Offer Outstation Taxi in Jaipur for Other Routes
Explore the Golden City and Thar Desert of India with our Jaipur to Jaisalmer cab service.
We have both round-trip and one way cab from Jaipur to Kota at no additional charges.
Book outstation taxi service in Jaipur to Agra, and choose from a wide variety of cars. 
Om Taxi Zone is the renowned ONE WAY CAB SPECIALIST in Jaipur.