Jaipur to Mathura Taxi (Cab Booking)
At Om Taxi Zone, we invite you to go on a sacred pilgrimage from the vibrant city of Jaipur to the hallowed town of Mathura. Known as the birthplace of Lord Krishna, Mathura holds a unique and profound significance in the hearts of devotees worldwide.
Book Jaipur to Mathura taxi now and visit this spiritual place with ease, convenience, and low cost.
We prioritize your travel experience above all and ensure that you get the best car rental from Jaipur to Mathura. You can further visit Vrindavan as well, depending on your preferences. 
Travel Conveniently With Jaipur to Mathura Cabs
When it comes to booking a taxi from Jaipur to Mathura, convenience and comfort are paramount. At Om Taxi Zone, we understand that your pilgrimage is a sacred and deeply personal experience. That's why we take pride in being your most convenient taxi service for this soul-enriching voyage.
Punctuality Matters
Your time is valuable, especially on a spiritual journey. We take punctuality seriously, guaranteeing you'll never miss a prayer or ritual.
Well-Maintained Cars
Our fleet of vehicles, including Sedans, SUVs, and more, is regularly inspected and maintained to provide you with a comfortable and safe ride.
24/7 Customer Support
Need assistance or have a question? Our round-the-clock customer support team is here to address your concerns during your entire trip.
A Journey of Faith
Your trip from Jaipur to Mathura is not just a car ride; it's a journey of faith, a step closer to your spiritual awakening. Our reliable and comfortable taxi service ensures that you travel with ease, leaving you free to focus on your devotion and reflection.
Your Travel Companion
At Om Taxi Zone, we understand the importance of this sacred voyage, and we're committed to making it memorable. Our experienced drivers, well-maintained vehicles, and unwavering dedication to your comfort ensure a peaceful and enriching journey.
Book Your Spiritual Odyssey
Book your car on rent from Jaipur to Mathura. Let us be your trusted travel companion on this sacred path. Call us now and experience the divine magic of Mathura like never before.
Jaipur to Mathura Taxi Fare (According to Kilometers)
When planning your spiritual journey and booking Jaipur to Mathura taxi, transparency in pricing is crucial. At Om Taxi Zone, we believe in providing you with clear and competitive fares based on the kilometers traveled. Our commitment to transparency ensures that you have complete control over your travel expenses.
Our fare calculation is straightforward and mileage-based. We charge you based on the distance traveled from your chosen pick-up location in Jaipur to the holy town of Mathura. 
Starting from Only INR 2,500:
The taxi fare for Jaipur to Mathura is only INR 2,500 with Om Taxi Zone. It varies based on the car you choose. Call us for details and get an estimate for your trip.
Here's how it works:
Distance:

The total distance between Jaipur and Mathura determines your fare. We use accurate GPS tracking to calculate the exact distance.

Vehicle Type:

The type of vehicle you choose, whether it's a Sedan, SUV, or any other option, will also affect your fare.

Service Type:

Whether you opt for a one-way trip, round trip, or any other service type, we have a competitive fare structure for each.
Transparent and No Hidden Costs:
We take pride in being transparent with our customers. You won't find any hidden costs or surprises in your bill. The fare you see is the fare you pay, and it includes all taxes, tolls, and charges.
Competitive Rates, Unmatched Service:
While our pricing is competitive, it's our service that truly sets us apart. With Om Taxi Zone, you not only get affordable fares but also a premium travel experience. Our well-maintained vehicles, experienced drivers, and commitment to your comfort ensure that every mile you travel is worth it.
Book Your Affordable Journey:
Ready to start your spiritual voyage with clear and competitive fares? Book your Jaipur to Mathura taxi with Om Taxi Zone now and experience a worry-free, transparent journey.
Our Fleet for Jaipur to Mathura Taxi Rental
The cars we provide for taxi rental in Jaipur are a range of well-maintained vehicles suitable for various travel requirements. The options include: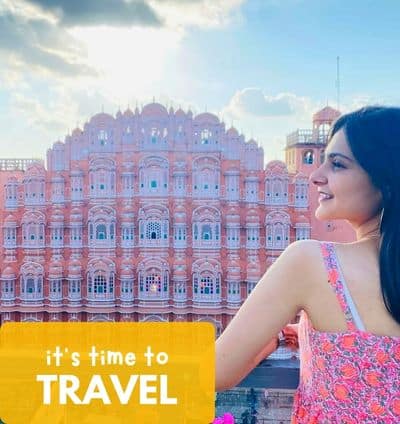 Call us now to book Jaipur to Mathura Cab!
Our team is always looking forward to serving you in the best manner on your tour from Jaipur to Mathura Just give us a call!
Distance from Jaipur to Mathura
Here are the details about Jaipur to Mathura distance:
Distance from Jaipur to Mathura by road is 221.5 kilometers. Experience a scenic drive through the heart of North India.
The rail route from Jaipur to Mathura spans approx 285 km. Enjoy a comfortable train journey connecting these two historic cities.
While there are no direct flights between Jaipur and Mathura, the nearest airport is Agra Airport, about 60 kilometers from Mathura.
By road, the journey takes around 4 to 5 hours, depending on traffic and road conditions. A convenient and picturesque route for travelers.
Why Choose Us for Taxi from Jaipur to Mathura?
When it comes to choosing a cab from Jaipur to Mathura temple, you have a variety of options. However, Om Taxi Zone stands out from the crowd with our commitment to providing the best possible service to our customers.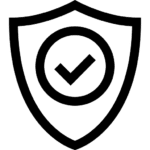 Wide Range of Cars to Choose From
Whether you're looking for a Sedan or SUV, we have a wide range of vehicles to choose from. Our fleet of well-maintained cars is designed to meet the needs of our customers, whether you're travelling alone or with a group.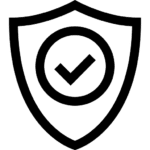 Option for both One Way and Round Trip
Whether you're looking for a one-way cab or a round-trip taxi, we have you covered. Our flexible cab booking service makes it easy for you to choose the service that best meets your needs. Flexible options always.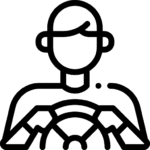 Professional and Friendly Drivers
Our drivers are not only highly skilled, but also friendly and professional. They have a deep knowledge of the local area and are dedicated to ensuring that you have a safe and comfortable journey.
Sanitized and Clean Cars
Our vehicles are regularly sanitized and cleaned to ensure that you have a comfortable and hygienic experience. As the leading agency for taxi rental from Jaipur to Mathura, we always prioritize passenger safety and security.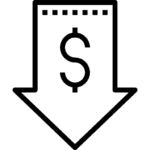 Lowest Cost
We understand that cost is a major consideration when choosing a car rental service, which is why we offer competitive rates for all of our vehicles. We believe that you should be able to enjoy a high-quality, reliable service.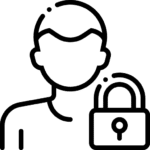 Passenger Safety
Your safety is our top priority, which is why all of our cars are equipped with GPS tracking, seat belts, and airbags. Our drivers are also trained to follow all safety procedures and to take the best route to your destination.
List of Best Places to Visit in Mathura
Mathura offers a blend of spirituality, history, and art, making it a must-visit destination for those seeking a deeper connection with Indian culture and Hindu traditions. Here are some of the top places to visit in Mathura:
Shri Krishna Janmabhoomi Temple
This temple marks the exact spot where Lord Krishna is believed to have been born. It's one of the holiest sites for Hindus and attracts thousands of pilgrims.
Known for its stunning architecture, this temple is dedicated to Lord Krishna and Radha. It's a significant pilgrimage site and a masterpiece of Rajasthani-style architecture.
Located in Vrindavan (a nearby town associated with Lord Krishna), this temple is famous for its idol of Lord Krishna, which is bathed with colors during Holi, creating a spectacular sight.
This beautifully crafted temple in Vrindavan is dedicated to Lord Krishna and Radha. It's known for its intricate white marble work and a stunning light and sound show in the evenings.
This historical reservoir in Govardhan is a serene place with lush gardens. It's associated with the playful pastimes of Lord Krishna and Radha and is an ideal spot for reflection.
Believed to be a sacred incarnation of Lord Krishna, this hill is associated with several mythological stories. It's a popular pilgrimage site for devotees who circumambulate the hill.
Located on the banks of the Yamuna River, this ghat is where Lord Krishna is said to have rested after defeating the demon Kansa. It's a significant bathing and worship site.
Explore a vast collection of sculptures, artifacts, and relics from Mathura's ancient history, including the Gandhara and Mathura schools of art.
This temple, affiliated with the International Society for Krishna Consciousness, offers spiritual classes, beautiful deities of Lord Krishna, and a tranquil atmosphere.
Radha Kund and Shyama Kund
These sacred ponds in Vrindavan are associated with the divine love of Lord Krishna and Radha. Pilgrims take holy dips here and offer prayers.
This temple houses a beautiful idol of Lord Krishna and scenes from the Mahabharata. It's known for its intricate marble work and is a place of spiritual learning.
Dedicated to Lord Ranganatha (a form of Lord Vishnu), this temple features South Indian architectural styles and is an architectural marvel.
Jaipur to Mathura Cab FAQs
Find answers to some of your common questions while booking cab from Jaipur to Mathura and Vrindavan:
Book Your Jaipur to Mathura Cab Now!
Fill the form to book a car of your choice to your desired destination.