Jaipur to Dholpur Taxi Cab
Book Jaipur to Dholpur taxi with us for an excellent experience. At Om Taxi Zone, we take pride in providing you with a seamless and delightful experience, ensuring you reach your destination with convenience and comfort.
As the leading car rental company in the Pink City of Rajasthan, we offer the most affordable cabs from Jaipur to Dholpur. Get dedicated drivers with private cars. You can book one-way cab, round trip cab, airport taxi, as well as cars for trips.
We have a wide range of cars available, including well-maintained Sedans, SUVs, and tempo travellers. Call now to book Jaipur to Dholpur cab!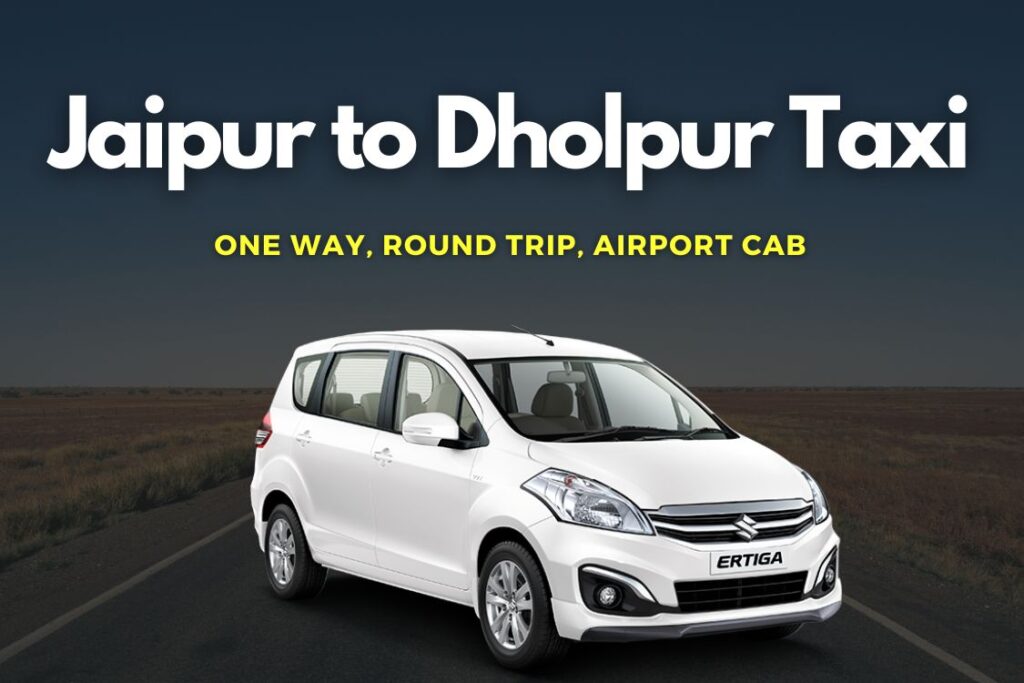 Jaipur to Dholpur One-Way Taxi
Are you looking for a hassle-free and economical way to travel with a taxi from Jaipur to Dholpur? Look no further! Our one-way taxi service offers you the best solution to make this journey with utmost comfort, flexibility, and affordability.
Jaipur Airport to Dholpur Cab
Jaipur International Airport, also known as Jaipur Airport, is the primary airport serving the Pink City and the surrounding regions. With its modern facilities and well-organized infrastructure, the airport offers a warm and welcoming experience to travelers from around the world.
After a long flight, the last thing you want is to worry about finding transportation to your next destination. Booking a taxi from Jaipur Airport to Dholpur ensures a hassle-free and time-saving transfer, allowing you to start your journey promptly.
Jaipur to Dholpur Taxi Fare
Experience budget-friendly travel with our Jaipur to Dholpur taxi price, starting from just INR 3500.
Discover the convenience of our Jaipur to Dholpur taxi service with pocket-friendly fares. Our pricing is based on distance traveled, providing you with the most economical and transparent option for your journey.
At Om Taxi Zone, we take pride in offering competitive rates for Jaipur to Dholpur taxi service. Experience quality travel without breaking the bank, and enjoy a seamless and cost-effective journey with us.
Distance from Jaipur to Dholpur
Here are the details about Jaipur to Dholpur distance by road, train, air:
Choose Car for Jaipur to Dholpur Travel
Choose the car according to the number of passengers and your comfort.
Call Now to Book Your Cab from Jaipur to Dholpur!
We are ready to serve you 24/7/365. Book your Jaipur to Dholpur cab now! Our cabs are available for all over Rajasthan. You can also rely on us for local sightseeing, and other outstation routes.
Why Choose Us for Jaipur to Dholpur Taxi Booking?
Comfortable travel experience at low cost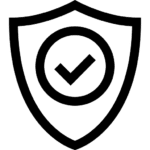 Transparency
No hidden costs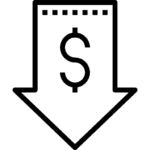 Lowest Cost
Best fare always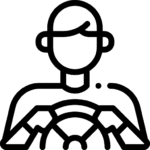 Polite Drivers
Feel comfortable
Sanitized Cars
Get clean cabs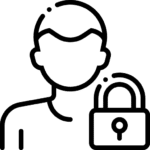 Full Privacy
Ride with privacy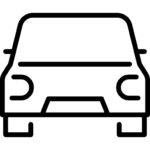 Maintained Cars
For your safety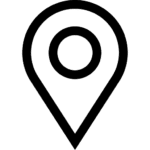 GPS-Enabled
Track your ride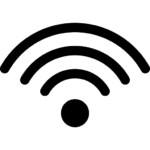 Wi-Fi Facility
Fast internet
Experience The Best With Om Taxi Zone
Are you struggling to find a reliable and comfortable mode of transportation from Jaipur to Dholpur? Don't worry; we understand the challenges of traveling in an unfamiliar city. Finding a trustworthy cab service can be a daunting task, and you may be concerned about safety, punctuality, and overall comfort during your journey.
It's frustrating to spend hours searching for the right cab service, only to end up with subpar vehicles, unprofessional drivers, and hidden costs that leave you feeling cheated. You deserve a stress-free and enjoyable trip to Dholpur, without any worries or hassles along the way.
Our Jaipur to Dholpur Cab Service is the ultimate answer to all your transportation needs. We take pride in offering top-notch services that prioritize your comfort, safety, and convenience.
Join hundreds of satisfied travelers who have chosen us as their preferred cab service provider, and get on a worry-free trip from Jaipur to Dholpur. Your comfort and safety are our top priorities, and we are committed to making your journey a memorable one. Book now and let us take care of all your travel arrangements!
Jaipur to Dholpur Taxi FAQs
Here are some frequently asked questions (FAQs) related to Jaipur to Dholpur taxi service:
Book Jaipur to Dholpur Car Online!
Fill the form to book a car from Jaipur to Dholpur, or any other outstation taxi. 
Dholpur, a city with a rich historical heritage and natural beauty, offers a variety of interesting places to explore. 
Here are some of the must-visit attractions in Dholpur:
Dholpur Palace
Also known as Raj Niwas Palace, this stunning palace is an architectural marvel built in a blend of Rajput and Mughal styles. The palace is surrounded by lush gardens and a serene lake, making it a picturesque spot to visit.
Shergarh Fort
A historic fort situated atop a hill, Shergarh Fort offers panoramic views of the surrounding landscape. The fort's ancient walls and architecture provide a glimpse into the region's glorious past.
Machkund Temple
This ancient temple, dedicated to Lord Shiva, is believed to have been built by King Machkund, a ruler of the region. The temple is known for its intricate carvings and serene ambiance.
Van Vihar Wildlife Sanctuary
Nature enthusiasts will enjoy a visit to this wildlife sanctuary, home to various species of animals and birds. You can take a safari to spot wildlife in their natural habitat.
Chambal River
The Chambal River flows through Dholpur, and taking a boat ride on its calm waters is a delightful experience. The riverbanks are teeming with wildlife, including crocodiles, making it a unique and exciting journey.
Nihal Tower
Built by Maharaja Nihal Singh, this tower offers a panoramic view of the city and its surroundings. It's a great spot to enjoy the sunset and capture beautiful photographs.
Sher Shikar Gurudwara
This historical Gurudwara is associated with Guru Nanak Dev Ji and holds religious significance for Sikhs. The peaceful atmosphere and the historical importance make it a must-visit place for history and spiritual enthusiasts.
Ramsagar Sanctuary
Located near Dholpur, this sanctuary is a birdwatcher's paradise, with a variety of migratory birds visiting during the winter season.
Talab-e-Shahi
A beautiful lake with a marble pavilion in the middle, Talab-e-Shahi is a tranquil spot perfect for a leisurely stroll or a peaceful picnic.
Vaishali Nagar
Malviya Nagar
Jagatpura
Mansarovar
Ajmer Road
Bani Park
Nirman Nagar
Kalwar Road
Bapu Nagar
Adarsh Nagar
Sanganer
Raja Park
Vidhyadhar Nagar
Jawahar Nagar
Sitapura
Bais Godam
Sodala
Jhotwara
Amer
Pratap Nagar
Gopalpura
Panchyawala
Located in the eastern part of Rajasthan, Dholpur is a historical and culturally rich city with a unique charm that attracts visitors from all over. 
Historical Significance
Dholpur has a fascinating history that dates back to ancient times. It was originally known as Dhawalgiri and has witnessed the rule of various dynasties, including the Rajputs, Mughals, and Marathas. The city has a blend of architectural styles, showcasing the influence of different rulers.
Dholpur Stone
The city is renowned for its red sandstone, known as Dholpur stone, which has been used to build several architectural marvels across India, including the iconic Red Fort in Delhi.
Historic Forts and Palaces
Dholpur is dotted with impressive forts and palaces that stand as a testament to its regal past. Some of the must-visit historical sites include Dholpur Palace, Shergarh Fort, and Machkund Temple.
Wildlife and Nature
Dholpur boasts a diverse landscape, with lush forests, rivers, and wildlife sanctuaries. The Van Vihar Wildlife Sanctuary is a popular destination for nature lovers, offering a chance to spot various species of birds and animals.
Chambal River
The Chambal River flows through Dholpur, providing scenic views and opportunities for boat rides. The tranquil surroundings and abundant wildlife along the riverbanks make it a preferred spot for nature enthusiasts.
Bari
Located near Dholpur, Bari is famous for its ancient temples, including the renowned Shri Narsingh Temple, attracting devotees and tourists alike.
Cultural Heritage
Dholpur is home to a vibrant culture, with its folk music, dance forms, and traditional festivals like Teej and Gangaur celebrated with great enthusiasm.
Dholpur offers a unique blend of history, nature, and culture, making it an intriguing destination for travelers seeking an offbeat experience in Rajasthan. Whether you are a history buff, a nature lover, or simply looking to explore a lesser-known gem, Dholpur has something to captivate every visitor!