Jaipur Sightseeing Taxi Service (Cab & Tour Package)
Are you searching for the right Jaipur sightseeing taxi service to explore the famous tourist attractions in the Pink City? Call us now and connect with our team at Om Taxi Zone, the best tours and travel agency for Jaipur sightseeing cab.
We offer customized Jaipur tourist packages whether you want to roam around the attractions for one day, two days, or three days. All our cars are fully air-conditioned, well-maintained, and are driven by professional drivers. We have a wide range of fleets for Jaipur sightseeing tour by car, including Sedans and SUVs.
Taxi for Jaipur 1 Day Tour Package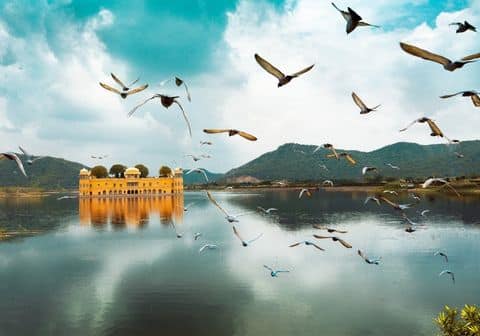 8 Hours Cab for Jaipur Sightseeing
If you are in Pink City for a day, then our one-day Jaipur local sightseeing taxi package is perfect for you. You are free to choose the attractions or ask us for free recommendations. 
Jaipur Night Tour by Car (Evening)
There are some destinations that you can explore after 6 PM to enjoy the night view of Jaipur. Birla Temple, Amer Fort light show, Chokhi Dhani, Akshardham, etc. are some options.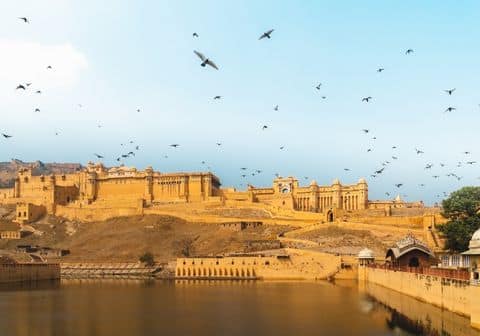 12 Hours Jaipur Sightseeing by Taxi
For travellers spending the full day from morning till night in the city, we have the 12-hour taxi package. You can choose the time slot as per your preference, along with the places. 
Cab for Jaipur 2 Day Tour Package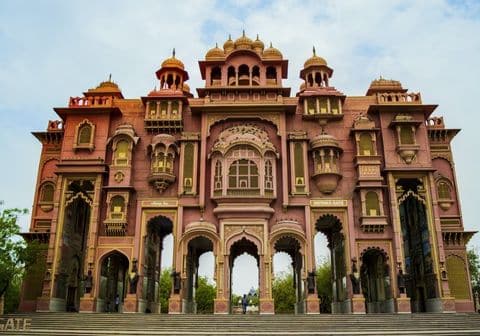 Two Days Jaipur Sightseeing Taxi
Are you planning two days sightseeing of Jaipur? Om Taxi Zone's personalized taxi service got you covered. Choose tourist attractions of your preference and let us do the rest.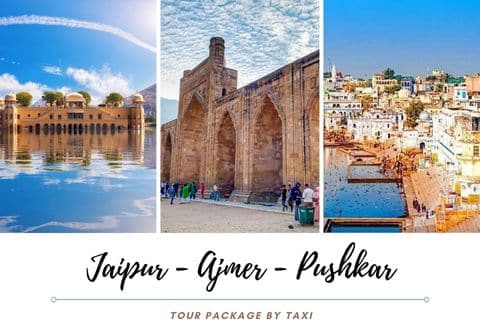 Jaipur Ajmer Pushkar Tour
With our Jaipur sightseeing cab for 2 days, you can also travel to Ajmer and Pushkar, the nearest cities to Jaipur, and make the most out of your trip. Call us now for a booking. 
Ranthambhore National Park is another nearest destination that you can visit with our Jaipur tourist taxi for two days. Your experience will be completely hassle-free & memorable.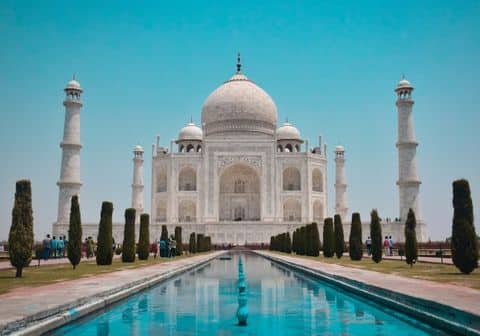 Jaipur Agra Tour Packages by Car
For tourists looking for a Golden Triangle tour or Jaipur Agra tour, we provide cabs for this tour package as well. Get mesmerized & amazed by the beauty of the places like Taj Mahal.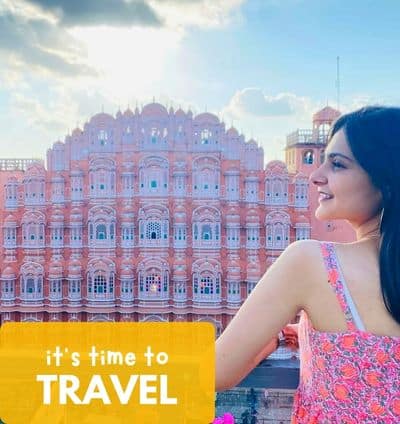 Call us now to book Jaipur local sightseeing taxi service!
Our team is always looking forward to serving you in the best manner on your trip to Jaipur City, Rajasthan! Just give us a call!
Choose Your Desired Fleet for Jaipur Sightseeing by Car!
Choose the car according to the number of passengers and your comfort.
List of Best Places to Visit in Jaipur
Jaipur has plenty of great places for tourism. Here we have a list the top places that you must visit if you are on the trip that lasts for 2 days.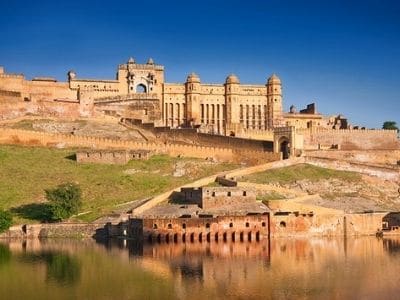 The majestic fort of Amer is the evidence of Jaipur's history, culture, and royalty. It is finest example of Indian architecture.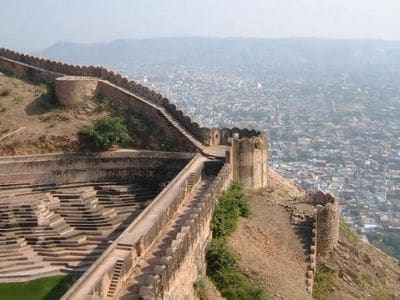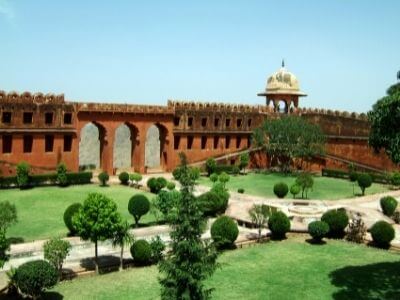 Built 500 ft above sea level, Jaigarh fort is example of history, and is home to amours and cannons used in war.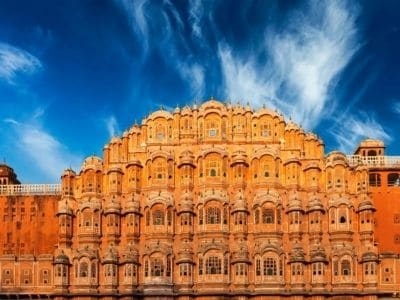 The unique architecture of Hawa Mahal is enough to justify its name- the Palace of Winds. A must visit place in Jaipur.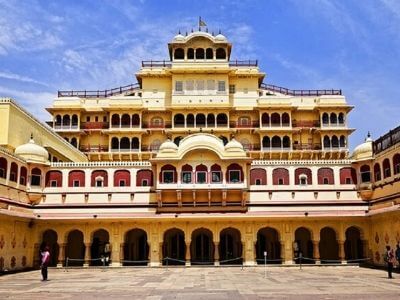 Get indulged in the architectural marvel representing Rajput, Mughal, and European architectures. A museum with several divisions to dive into history of Jaipur.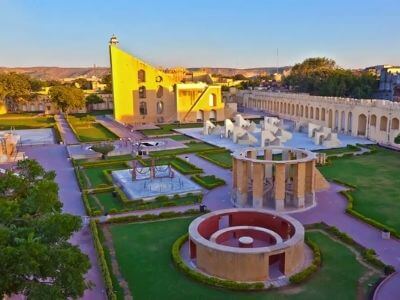 Jantar Mantar in Jaipur holds astronomical significance and is among the list of UNESCO World Heritagte Sites. Visit this place while going for Jaipur sightseeing by taxi.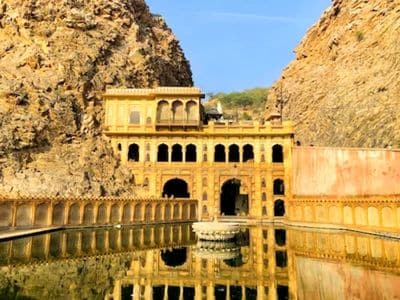 It's a pilgrimage for Hindus and is a famous tourist attraction located on the outer parts of Jaipur city. The beauty of Galta Ji mandir is enhanced by Aravali Hills and nature.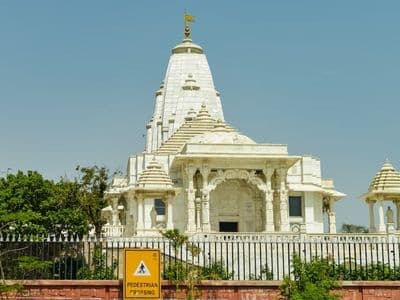 This temple is built of marble and is an astonishing attraction. You must note it down in your list of places to visit in Jaipur in night because lightings make it more beautiful in evening.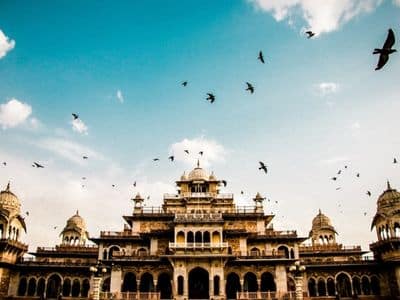 When you book taxi service in Jaipur for sightseeing, ensure that you visit Albert Hall Museum. It is a museum with a marvellous architecture, with lighting in the evening hours.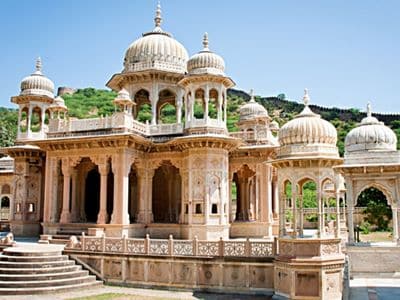 There are numerous beautiful and royal cenotaphs built by rulers of Jaipur to keep memories alive. It follows Indo-Persian architecture, with construction using white marbles.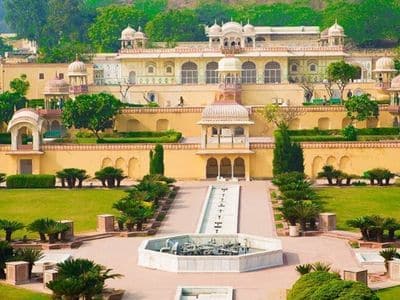 Visit this place with your Jaipur darshan taxi to see Mughal gardens, lush green trees, as well as fountains, paintings, shrines, and more. You will fall in love with this garden's beauty. 
Jaipur Tourist Places Ticket Price and Timings
Find the details of all the famous tourist places in Jaipur, with timings and ticket price for Indians and foreign tourists.
| | | | |
| --- | --- | --- | --- |
| Place Name | Timings | Entry Fee (Indians) | Entry Fee (Foreigners) |
| Hawa Mahal | 9:00 AM to 5:00 PM | INR 50 | INR 200 |
| City Palace | 9:30 AM to 7:00 PM | INR 200 | INR 700 |
| Jaigarh Fort | 9:00 AM to 4:30 PM | INR 35 | INR 85 |
| Amer Fort | 8:00 AM to 4:30 PM | INR 100 | INR 500 |
| Nahargarh Fort | 10:00 AM to 5:30 PM | INR 50 | INR 200 |
Jaipur Itinerary for 2 Days
Total 10 places covered in two days itinerary.
On the first day, visit these places. The first 3 places are located in the same area at a walking distance.
City Palace

Jantar Mantar

Hawa Mahal

Albert Hall Museum

Birla Mandir
On the second day, start with the Amer fort, and then travel the remaining places as mentioned below. All these forts are on the same route, but will take more time than other places.
Amer Fort

Jaigarh Fort

Nahargarh Fort

Jal Mahal
Jaipur Itinerary for 3 Days
Plan for total 16 places.
You can follow this plan for the first day:
City Palace

Jantar Mantar

Hawa Mahal

Albert Hall Museum

Birla Mandir
Follow this plan for second day:
Amer Fort

Jaigarh Fort

Nahargarh Fort

Jal Mahal

Statue Circle
Jaipur sightseeing places for third day:
Gaitore Ki Chhatriyan

Galta Ji Temple

Sisodia Rani Ka Bagh

Jawahar Circle
Why Choose Us for Jaipur Sightseeing Taxi Service?
Comfortable travel experience at reasonable cost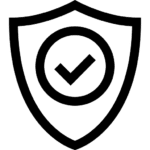 Transparency
No hidden costs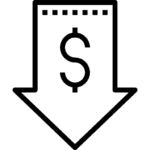 Lowest Cost
Best fare always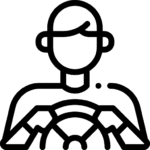 Polite Drivers
Feel comfortable
Sanitized Cars
Get clean cabs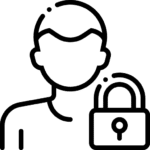 Full Privacy
Ride with privacy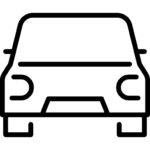 Maintained Cars
For your safety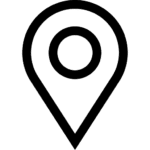 GPS-Enabled
Track your ride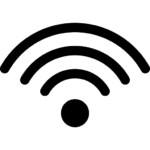 Wi-Fi Facility
Fast internet
Taxi for Jaipur Tour Packages (3 Days)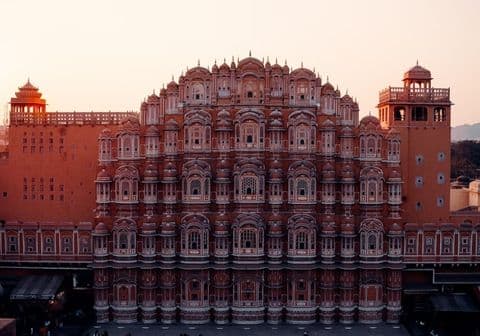 Three Days Jaipur Sightseeing Taxi
To ensure that you have visited all the famous places in Jaipur, you must spend three days here. We have the local sightseeing taxi in Jaipur available for you.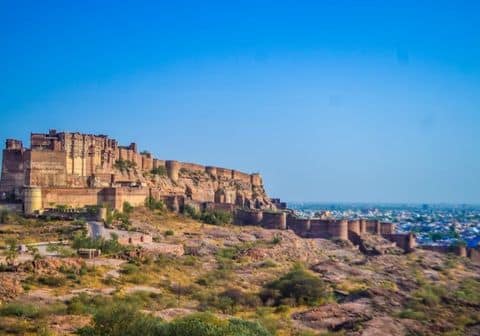 Jaipur Jodhpur Tour by Taxi
Jodhpur, famous as Blue City, is located at around 150 km from Pink City. You can book Jaipur to Jodhpur taxi service with us and go for visiting this heritage city.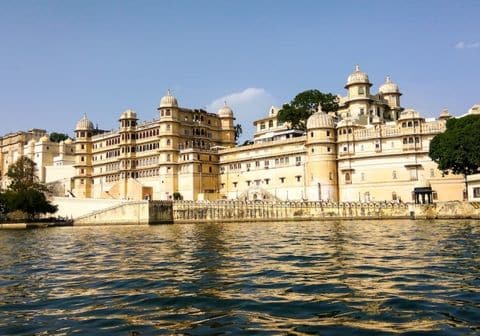 Jaipur Udaipur Tour by Taxi
Udaipur is the City of Lakes. It is home to numerous lakes, palaces, forts, and gardens. Book our Jaipur to Udaipur taxi service to explore this splendid city.
Tourist Places Near Jaipur Within 100 kms
Here is the complete list of places to visit near Jaipur within 100 km.
Tourist Places Near Jaipur Within 200 kms
Check the list of places to visit near Jaipur within 200 km.
Jaipur Tourist Taxi Service FAQs
Find answers to some of your common questions while booking cab for Jaipur sightseeing.
Book Your Jaipur Tourist Taxi Now for Hassle-free Sightseeing!
Fill the form or call us to book Jaipur local sightseeing taxi for 1-3 days.